About Us
The customers' satisfaction is always our first priority.
LEEWIN brand
Flexographic Printing Machine
are suitable for reel-to-reel printings of fiber glass cloth, PP/PE woven bags, cellophane, aluminum foil, roller paper, packing paper, tubular films, and PP / HDPE / LDPE / LLDPE polyester bags.
Transformed into a pioneer and
professional flexographic printing maker
in 1975, for years passed, LEE YEUN has been accumulating un-competitive innovations and improvements. The largest benefits for the machine demanders are simple operation and maintenance. With more easier mechanical designs, owners can train a worker to operate a
printing press
within the shortest possible time, which had greatly eased the problem of the shortage of experienced workers.
With easier maintenance, owners can reserve the minimum consumable spare parts and attain the maximum utilizing duration and effectiveness.
Despite our high technology for developing advanced printing equipment, LEE YEUN still sells some entry-level (traditional) models for those buyers who have tight budgets but require a stable printing implement. The cost-effective and machine-stability resulted a tremendous earning in the past few years. Nowadays, we still received orders of these models from some medium-dimension factories.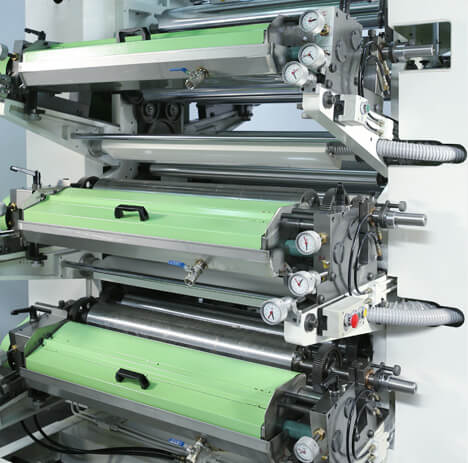 For the internal market, our printing machines are welcomed and demanded from several large, famous plastic industries, such as Formosa Plastic Group, Taiwan Glass Ind.,Corp., Alliedsignal Laminate Systems Glass Weaving Ltd., and Alliedsignal Laminate Systems Technology Ltd. From the continuing cooperation with these enterprises, LEE YEUN brand machinery!|s efficiency and effectiveness are affirmed successfully.

Despite of domestic customers, our global market is expressed world wide.

Through our overseas representative agents and direct requirements, our machines had been sold to over hundred countries around the world.
By importing some controlling system from advanced company and self research and development, LEE YEUN is continuing its efforts to improve technologies for new product developments, quality controls, mechanism progresses, and after-sale services.
The customers satisfaction is our satisfaction is the company's first priority.
We will do our best to provide the well-developed and most suitable
flexographic printing presses
for all our machine users.